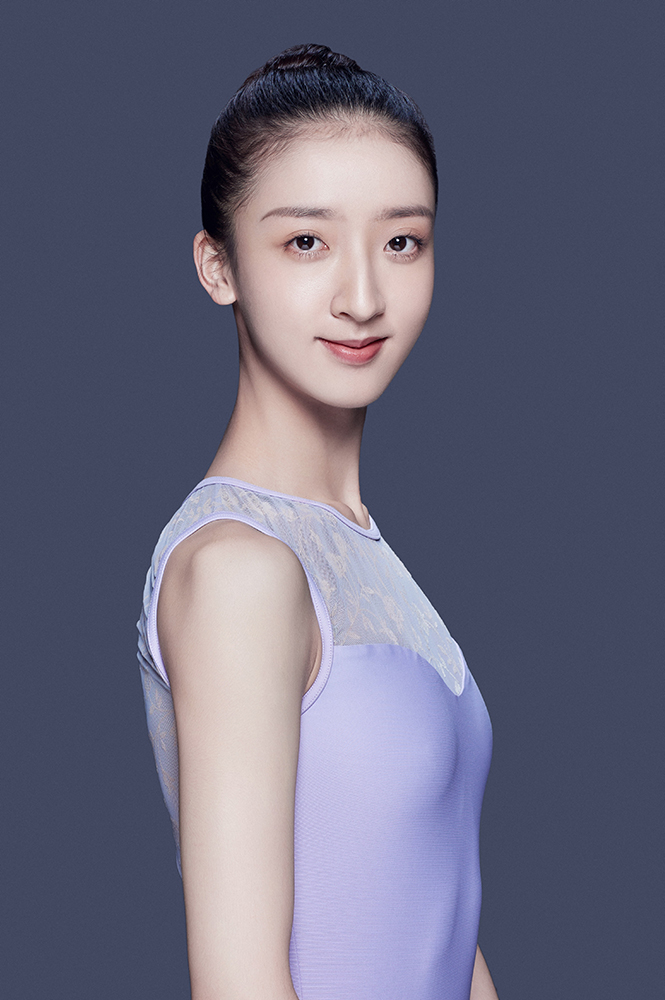 Prima Ballerina of National Ballet of China
Graduated from Beijing Dance Academy in 2013, Qiu Yunting entered the National Ballet of China in the same year and become one of the youngest Principal Dancers of the Company in 2017. In 2022, Qiu Yunting was promoted to the Prima Ballerina.
Since entering NBC, she has danced the leading roles in the classic ballets like Giselle, La Sylphide Don Quixote, and many ballet works of famous choreographers, such as Natalia Makrova's La Bayadère, Roland Petit's Carmen and John Cranko's Onegin, as well as George Balanchine's Jewels, etc., and in many Chinese ballets of the Company such as The Red Detachment of Women, The Yellow River, Chinese New Year (The Nutcracker Chinese Version), and The Light of Heart, and the original symphonic ballet Inspiration and Glory. She has also danced the major roles in the modern and contemporary ballets of the Company such as Raise the Red Lantern, The Crane Calling and Like Flowers as well as modern ballet works like Permanent Yesterday, Sad Birds and The White Snake- The Mortal World.
She won the Gold Medal in the Beijing International Ballet Invitational for Dance Schools; the Gold Medal of Ballet Group in the 10th National Dance Competition(Taoli Cup) and the Gold Medal (junior group) in the 2nd Beijing International Ballet and Choreography Competition. In 2018, Qiu Yunting won the Gold Medal of the female senior group in the 11th American International Ballet Competition.
As a guest artist, Qiu Yunting participated in the "Benois de la Danse Nominees Gala Concert" hold by The Bolshoi Theatre of Russia in Moscow and the ballet season of Cuba in 2014. On behalf of the Company, she went to Hamburg to participate in the Nijinsky Gala in July, 2015.