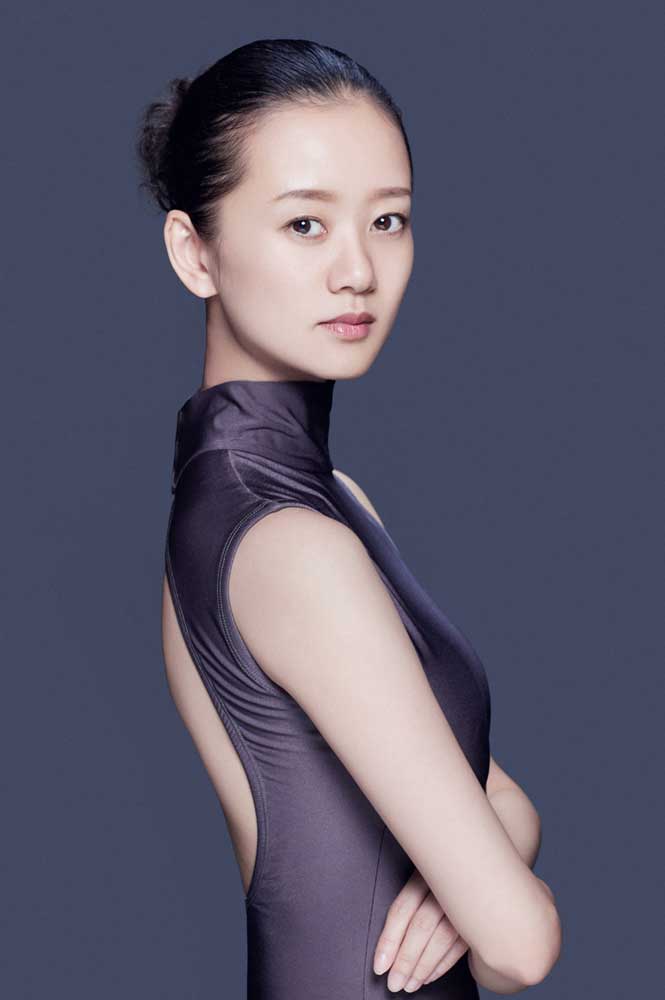 Graduated from Beijing Dance Academy in 1999, Wang Qimin joined the National Ballet of China in the same year. With her outstanding professional skills, the Ministry of Culture gave her an accelerated promotion to be the national-level actor in 2003 and she was became the Prima Ballerina of the Company in 2006.
Over the years, she has performed the principal roles in almost all the repertoires of the Company, such as The Nutcracker (Chinese Version), Raise the Red Lantern, The Peony Pavilion, The Crane Calling, The Light of Heart and Giselle, Don Quixote, Le Corsaire, Sylvia, as well as Natalia Makarova's Swan Lake, John Cranko's Romeo and Juliet and Onegin, Roland Petit's Carmen, L' Arlesienne and La Chauve-souris, John Neumeier's The Little Mermaid and Songs and Dances of the Earth, Uwe Scholz's Symphony No.7 and Rachmaninoff Piano Concerto No.3, Balanchine's Who Cares, William Forsythe's In the Middle, Somewhat Elevated, etc. She also played major roles in ballet works of NBC's Ballet Workshop Evenings as Guangling Verse, Close Your Eyes When It's Getting Dark and The White Snake-The Mortal World.
As an envoy of cultural exchange, Wang has toured with the Company in Hong Kong, Macau and Taiwan as well as many countries all around the world, such as USA, Italy, France, UK, Germany, Netherlands, Switzerland, Brazil, Cuba, Canada, Australia, Japan, South Korea, Greece, Spain, Philippines, Indonesia and so on. As a guest artist, Wang Qimin has cooperated with a number of well-known ballet companies at home and abroad, and she has been invited to participate in Roland Petit's world tour as well as commemorative performances in Europe and Asia, which have won the great praises.
She has won many national and international awards like the First Prize in the 5th National Dance Competition (Taoli Cup) in 1997, the Special Award from the Jury in the Paris International Ballet Competition in 1998 and the Gold Medal of the Female Group in the 9th Moscow International Ballet Competition in 2001. Wang Qimin has also won lots of titles, including the "Outstanding Youth in the Ministry of Culture" in 2004, "Advanced Worker of National Cultural System" for 2005-2006 and 2009-2010 and the "Award of Outstanding Youth in Culture" in 2007. She became the experts on special government subsidies under the State Council in 2008 and then was awarded as the Best Female Dancer in the 10th Tripod Award 2013. Wang has won the "Outstanding Performance Award" for many times in the Performing Seasons of National Art Troupes. She won the 15th Wenhua Performance Award in 2016.