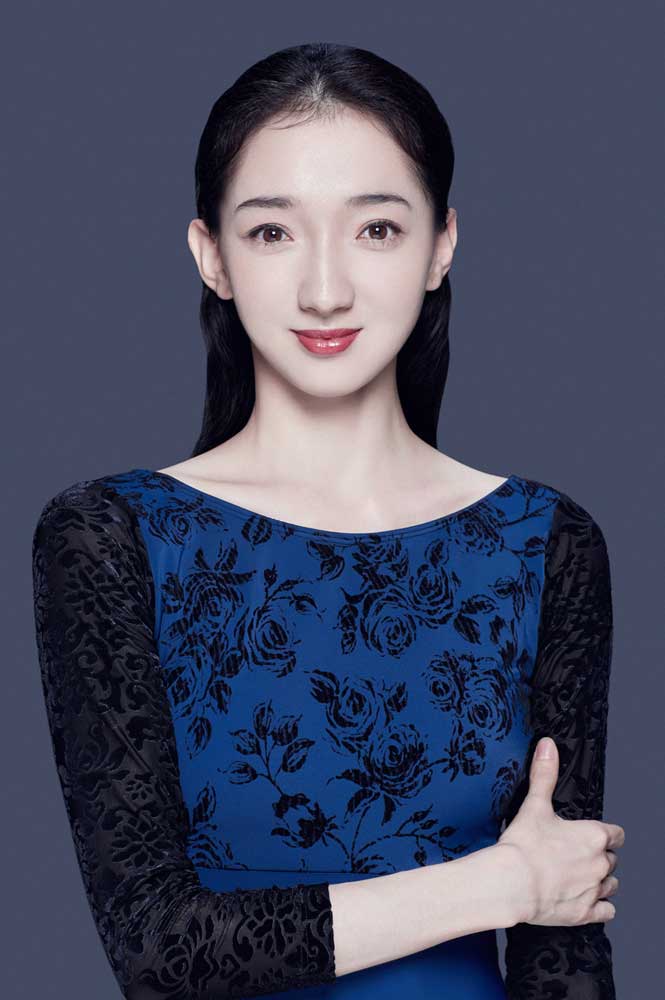 Graduated from Beijing Dance Academy in 2006, Cao Shuci joined the National Ballet of China in the same year and become one of the youngest Principal Dancers of the Company in 2011. In 2019, Cao Shuci was promoted to the Prima Ballerina.
Since entering NBC, she has danced the leading roles in Giselle, Don Quixote, Romeo and Juliet, L' Arlesienne and many ballet works of famous choreographers, such as Natalia Makrova's Swan Lake and La Bayadère, John Neumeier's The Little Mermaid and Songs and Dances of the Earth. She is also the starring in many Chinese ballets of the Company like The Peony Pavilion, The Nutcracker (Chinese Version), Le Sacre du Printemps and The Light of Heart, as well as classical ballet pas de deux and modern ballet works like Close Your Eyes When It's Getting Dark, Hue of Dawn, Fragments, ec.
She won the Gold Medal of the Female Senior Group, the Best Pas de Duex Award and the Sponsor Special Award in the 9th American international ballet competition in 2010 and many other awards, such as the First Prize in the 7th National Dance Competition (Taoli Cup) in 2003, the Bronze Medal and the in the First Prize in news commentary in the 12th Varna international ballet competition in 2004, the Gold Medal in the 5th Helsinki International Ballet Competition and the Silver Medal in the 3rd CCTV Dance Competition in 2005, as well as the Best Dancer Award in the 18th Tripod Award in 2016. In 2019, Cao Shuci won the 16th Wenhua Performance Award.
As a guest artist, Cao has been invited to Krasnoyarskiy Kray, Russia and danced in the 3rd Asia-pacific Arts Festival in 2012, and in the next year she starred in Giselle in the Nureyev Art Festival in Ufa. In 2018, she was invited to Germany to star in Swan Lake of the Dortmund Ballet. And she has toured with the Company in Hong Kong and Macau as well as many countries all around the world, such as UK, France, Netherland, Russia, Germany, Brazil, America, Australia, Canada, Switzerland, South Korea, North Korea, Japan and so on.
In the year 2015, Cao starred in the Sino-Russian co-production film named "Ballet in the Flames of War". With the wonderful performance in the film, she won the Best Actress Award in the 12th Bondarchuk International Film Festival and the Best New Artist Award in the 13th Ozarov International Military Film Festival.