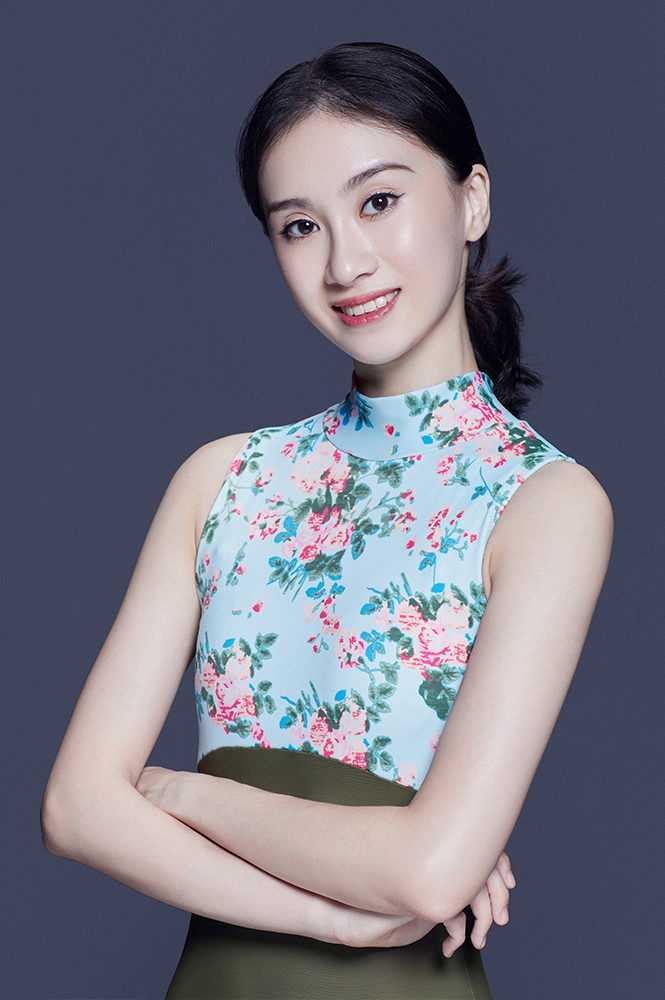 Zhan Xinlu graduated from Beijing Dance Academy in 2009 and entered the National Ballet of China the same year.
She won the Gold Award in the 8th Helsinki International Ballet Competition in 2016, the Gold medal in the 1st Beijing International Ballet and Choreography Competition in 2011; and the Gold medal in the 2nd Beijing International Ballet Invitational for Dance Schools in 2008. She is also awarded Second Prize in CCTV National Dance Competition in 2009 and First prize at the same competition in 2013.
In June 2012, she was invited to the Gala of Kazakh Arts Festival and performed Don Quixote Pas de Deux and contemporary dance Farewell, My Love. In November, 2015, she danced the Don Quixote pas de deux at the Variety Show for the Fourth Meeting of the Leaders of China and Central and Eastern European Countries, while she danced the solo of the Bridesmaid from the Don Quixote in the Variety Show for the 7th Forum on China-Africa Cooperation in September, 2018.
She has danced the leading roles in Romeo and Juliet, Raise the Red Lantern, Cinderella, The Little Mermaid, The Nutcracker (Chinese version), Giselle, L' Arlesienne, Swan Lake, La Bayadère, Le Corsaire, The Crane Calling, Song of the Earth, Four Seasons, Spring and Fall, etc.
She has toured with the Company in Hong Kong and Macau as well as many countries all around the world, such as UK, Australia, Germany, USA, Switzerland, Singapore, South Korea, Finland, France, Canada, Russia, Spine, Korea, Brazil and Japan.