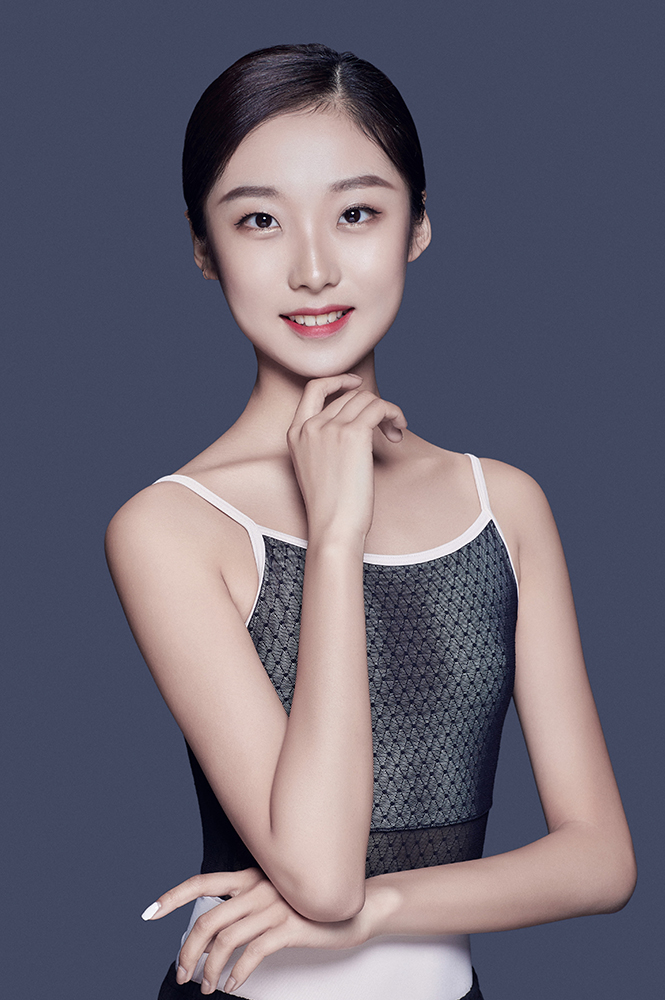 Zhao Xinyue graduated from Beijing Dance Academy in 2018. In the same year, she won the Prix de Lausanne Scholarship and studied in the Royal Academy of Dance for one year. Then, she joined the National Ballet of China in 2019.
In 2017, Zhao has won the Golden Award in the 4th Beijing International Ballet and Choreography Competition, the Special Jury Prize in TANZOLYMP International Dance Festival in Berlin and the First Prize in American Ballet Invitational. She ranked fifth in the Prix de Lausanne in 2018. While in 2020, Zhao won the Junior Classical and Junior Contemporary (Female) Gold Medals in the 7th South African International Ballet Competition (online).
Since entering NBC, Zhao has danced the leading roles in Swan Lake, Roland Petit's L' Arlesienne and Carmen, La Sylphide, George Balanchine's Serenade, and etc. She has also danced the major roles in George Balanchine's Jewels, Ben Stevenson's Cinderella, Chinese ballet The Red Detachment of Women, and the symphony ballet The Great Land as well.