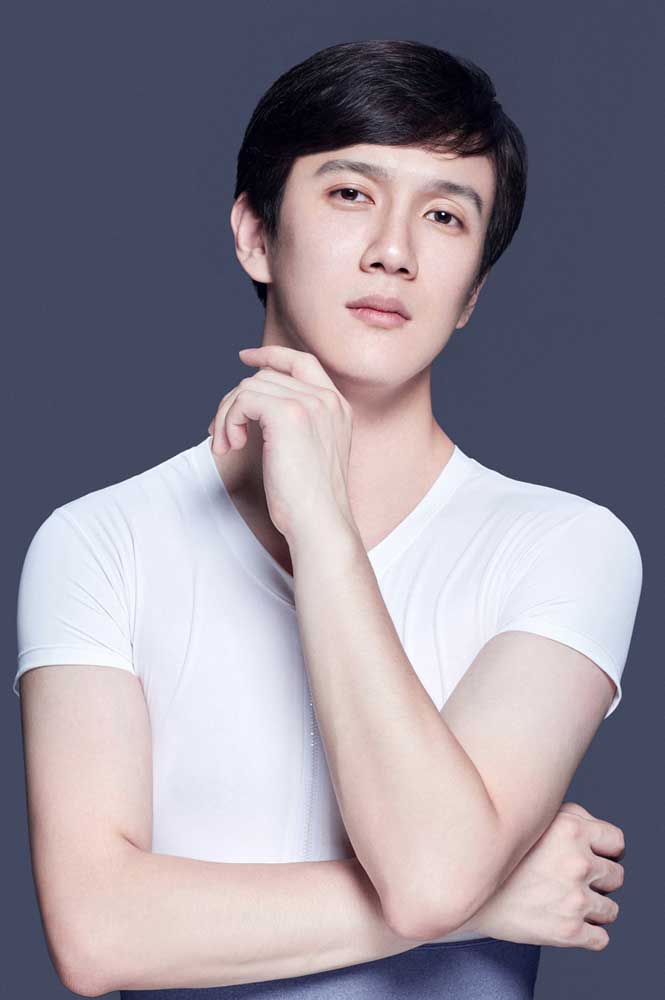 Graduated from Beijing Dance Academy in 2009, Ma Xiaodong joined the National Ballet of China in the same year and become the youngest Principal Dancer of the Company in 2012. In 2018, Ma Xiaodong was promoted to the Première Danseur.
He won the First Prize in the 8th National Dance Competition (Taoli Cup) and the Gold Medal in the 1st Beijing International Ballet Invitational for Dance Schools in 2006, and the Bronze Medal (Junior Group) in the 23rd Varna International Ballet Competition in 2008, the First Prize in the 9th National Dance Competition (Taoli Cup) in 2009 as well as the Silver Medal (Senior Group) in the Varna International Ballet Competition in 2010. He also won the Ballet Arts Foundation Award, the Noble Prize in the 1st Beijing International Ballet and Choreography Competition in 2011.
Since entering NBC, he has danced the major roles in Don Quixote, La Chauve-souris, Giselle, Swan Lake, Le Sacre du Printemps, Roland Petit's L' Arlesienne, John Neumeier's The Little Mermaid and Songs and Dances of the Earth, and Natalia Makarova's La Bayadère, etc. as well as Chinese ballets such as The Red Detachment of Women, The Nutcracker (Chinese Version), The Peony Pavilion, Raise the Red Lantern, The Crane Calling and The Light of Heart. He also starred in many classical pas de deux and modern ballet works, such as Confucius in 2012, Hue of Dawn, Hamlet, and Close your eyes When It's Getting Dark. He was awarded the Outstanding Young Dancer Award in the Showcase of the Excellent Repertoire by the Ministry of Culture in 2012 and the Outstanding Dancer Award 2013.
As the representative of Chinese artists, Ma Xiaodong has made several visits together with the country's leaders and performed at many major foreign events at home. In July, 2014, he had a visit to France to make performance in the show to celebrate the 50th Anniversary of the Establishment of Diplomatic Relations Between China and France and then to Cuba with President Xi Jinping and danced Don Quixote pas de deux at the Ballet Evening Gala in July. In 2015, he danced Don Quixote pas de deux at the Variety Show for the Fourth Meeting of the Leaders of China and Central and Eastern European Countries, while visited Egypt with President Xi Jinping in January 2016 and performed the Don Quixote pas de deux at the theme performance of the Dialogue Between the Two Great Civilizations.
He has toured with the Company in Hong Kong and Macau as well as many countries all around the world, such as UK, Australia, Germany, America, Switzerland, South Korea and so on. As a guest artist, Ma Xiaodong was invited to perform in the celebration show for the President of Kazakhstan in 2012 and starred in Swan Lake at the invitation of the Finnish National Ballet in 2013.